I hate to say it because it has been said so many times before, but trout really do live in beautiful places. I'm not sure who coined the phrase and I'm not even sure who coined the phrase "coin a phrase", trout in our neck of the woods have quite the view. Fall is starting to show it's color palette in Logan Canyon. To Ricardo and I, that just means the trout are starting to feed more aggressively as the waters start to cool. It also means the waterfowl season is just around the corner.... but that's for another post. We stayed close to home, took in the vistas, and caught a few fish. The power went out at 5am and the Top of Utah Marathon had main street busy. It was nice to head up the canyon knowing we'd be leaving those problems behind.
Ok, do you really want to know who coined the phrase "coin a phrase"? Click here, but don't forget to come back....
http://www.phrases.org.uk/meanings/coin-a-phrase.html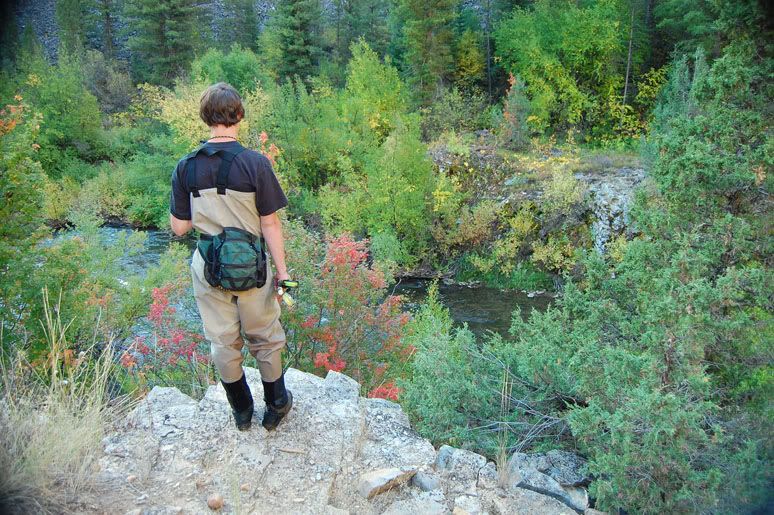 Ricardo scoping out the next hole....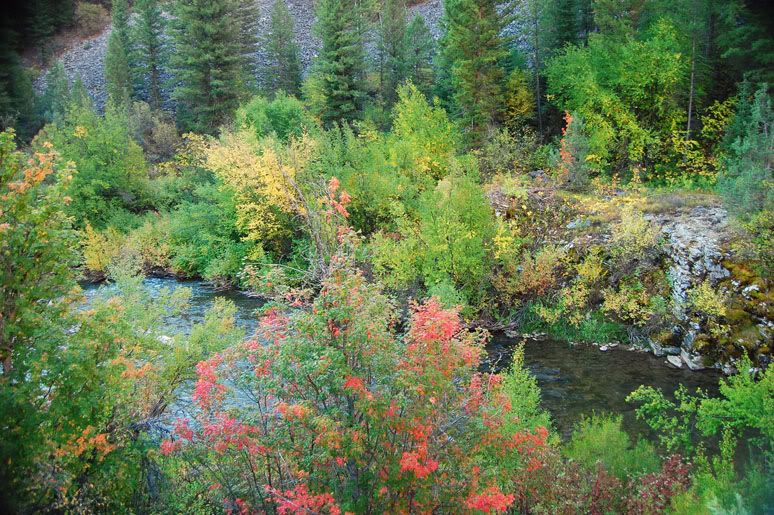 The colors beginning to show up