Ricardo and I had two turkey tags from the Spring that still needed filling. We headed to the Smith farm for a day of tough hunting. Afterwards, we were asked to dispatch a stinky little fellar, so we obliged.... well, Ryno did anyway. A big THANKS to the Smith's for allowing us to hunt their hill.....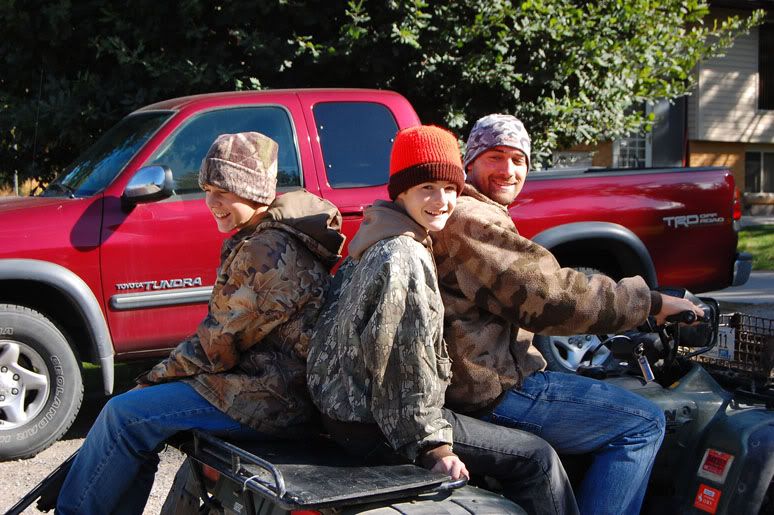 Rusty, the turkey wrangler....herder? Shepherd?..... aah, Whisperer..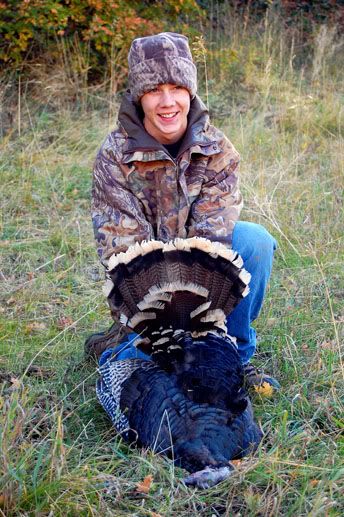 Ricardo made an impessive shot.... at 15 yds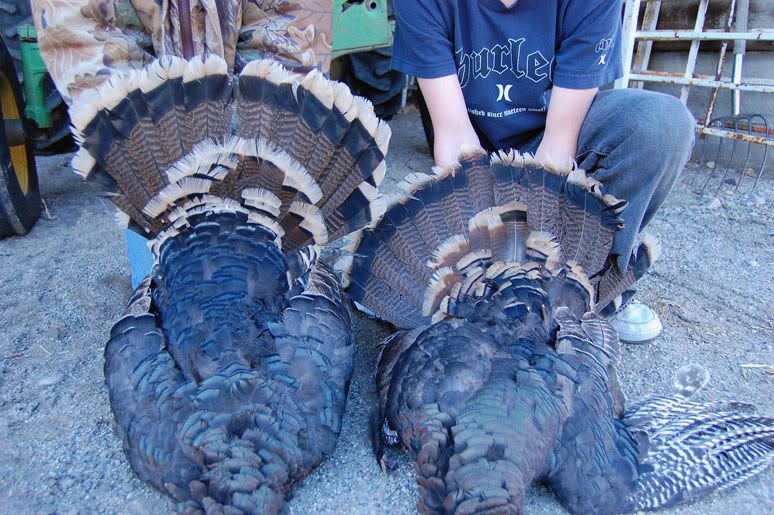 Dinner....

The catch and release of pesky critters....

Ryno with his trophy. He was asked to remove his pants for the ride home. They stayed in the back of the truck.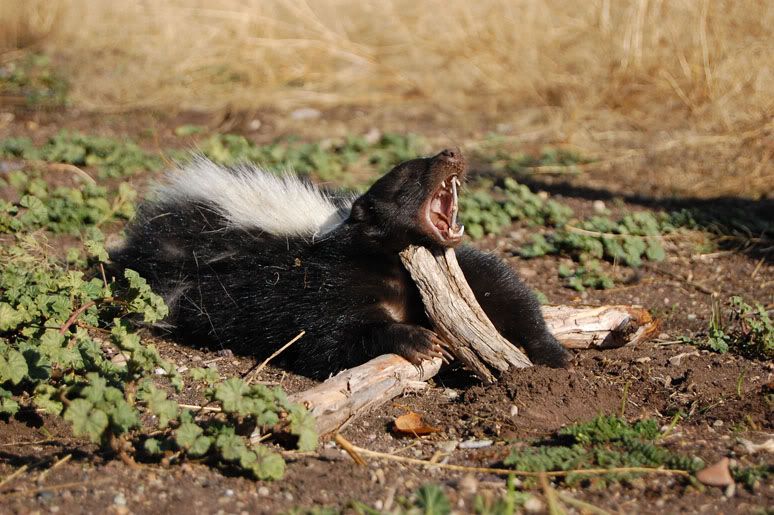 We're not sure how he scored, but we're thinkin he's a Boone and Crockett

The kitty cat is now big enough to eat Kiley.... whole

Old tractors are soo cool!