I watched the weather report all week. 40% chance of rain, then down to 30%, then back up to 60% the day before we left. Yes, put a fork in me. I'm done planning these trips where the hatch is missed or Mother Nature unloads on us. But, to the Fork we went, Henry's Fork. With everything in the area blown out with high water and mud, our little section below Ashton Dam grew quite the crowd. Gear Guide Wyatt became Oar Boy for the first 3 miles. Then promptly kicked our butts with fish. While he was busy snagging fish, I was trying to steady the ship with rain stinging my face. Sweets just smiled and cinched down her hood.... she never complains. Salmon flies? Leave when you read this, and you'll hit it just right. With the rain, we didn't dare bring the camera out, so these will have to do....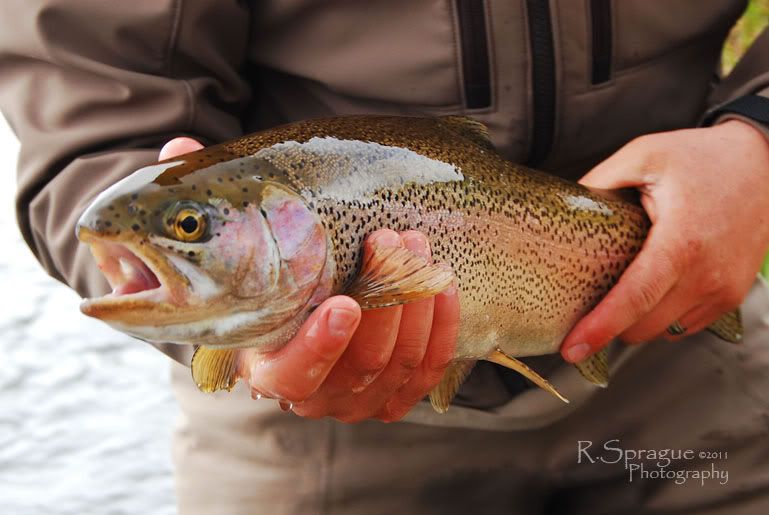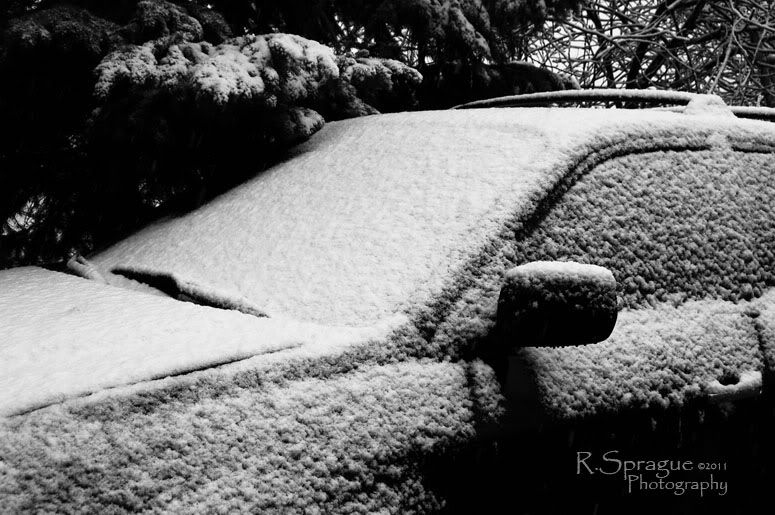 Did I mention it snowed the night before. Here's the trout mobile just before we left Driggs
Cast...
... catch a fish...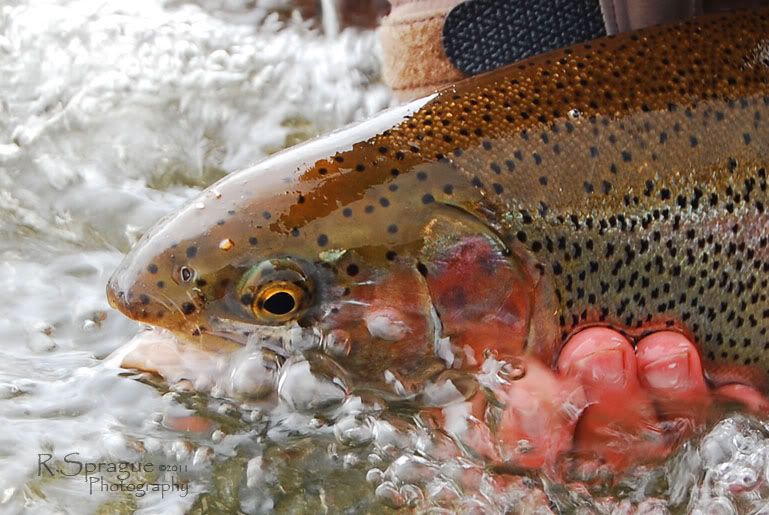 ...it's not that hard...