If you go fishing and you only catch one fish, make sure she's beautiful. Sweets and I got away for a couple of hours last night and hit the Logan. I had a couple of hits before Sweets spotted a nice fish sipping against a cliff wall. Since I was on that side of the river and couldn't see exactly where it was holding, Sweets was able to put me on the fish. We didn't know how nice of a fish it was until she ate. I love Bonneville Cutt's. I love this Bonnie the most. I stopped fishing after we were introduced.
Even her butt was sexy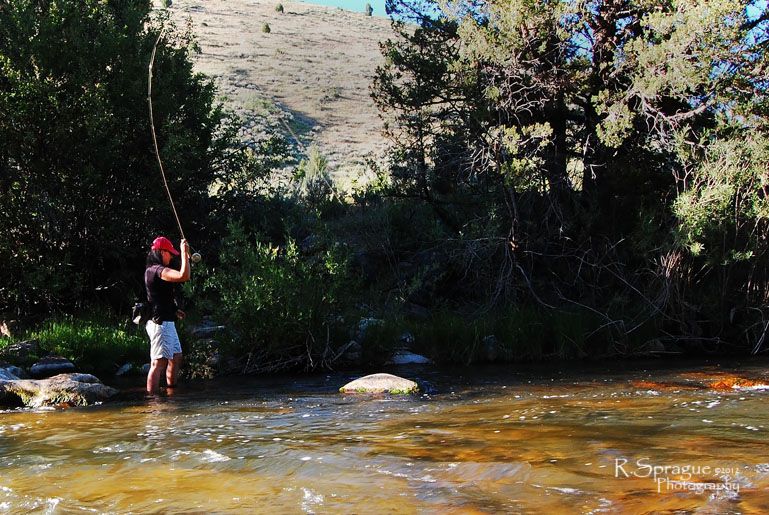 As usual, Sweets had a higher fish count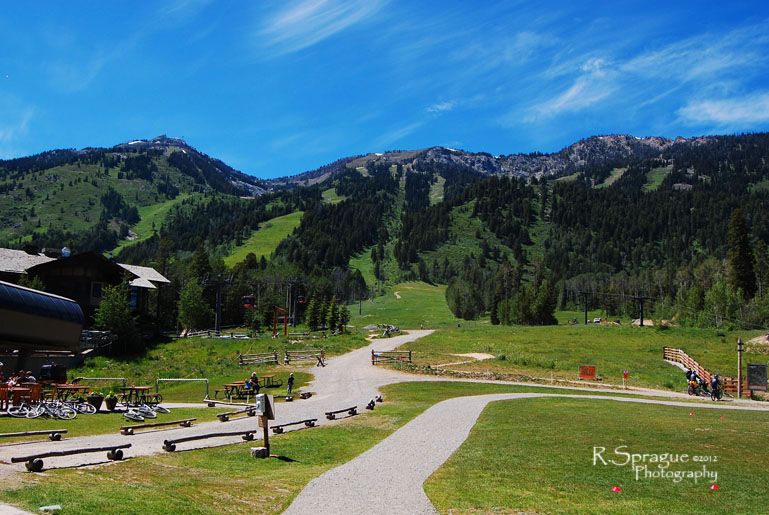 What does one do at Jackson Hole ski resort in the summer?...
You convert ski lifts to bike lifts and mountain bike... downhill.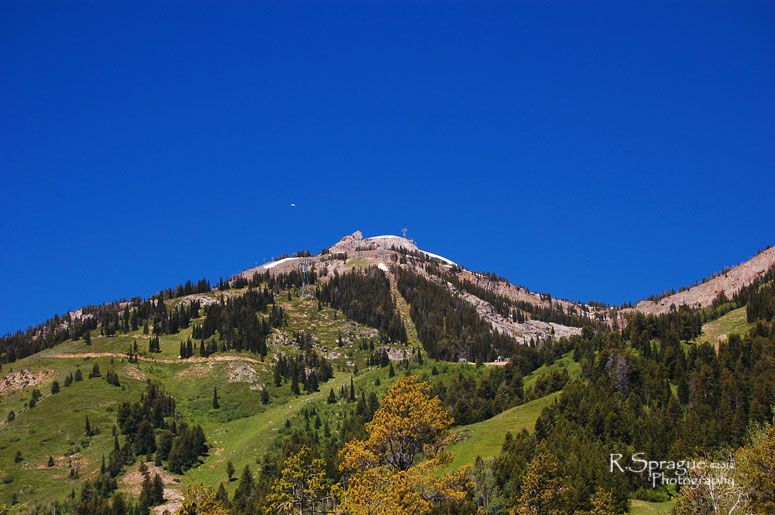 That white spec you see is a para-glider. They were jumping from the top of the mountain to the valley floor. Transit time? 40 minutes!