Well, we've had our first snow fall in the Valley and the leaves that were colored up 3 weeks ago are now on the ground. We sensed the short sleeve fishing weather would be fading, so when the sun came out at the start of deer season, we headed for fish. The duck hunting has been slooooow to say the least, hence, no reports from the blind. But with the cold weather, ducks and geese will begin to show and we'll be ready, camera in one hand and gun in the other. Stay tuned.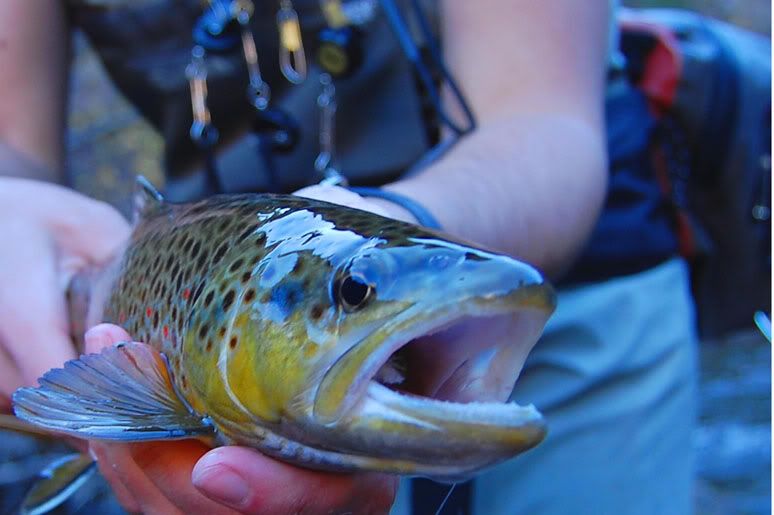 Mr. Brown was hitting on Sweets...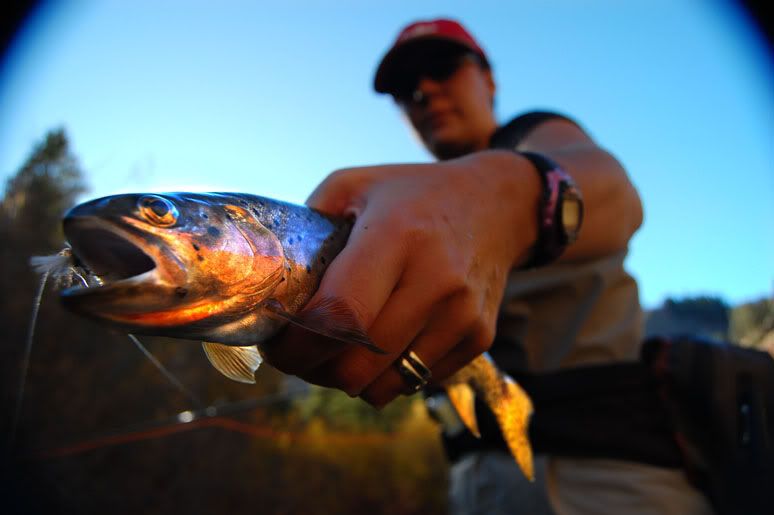 Chrome, cutthroat style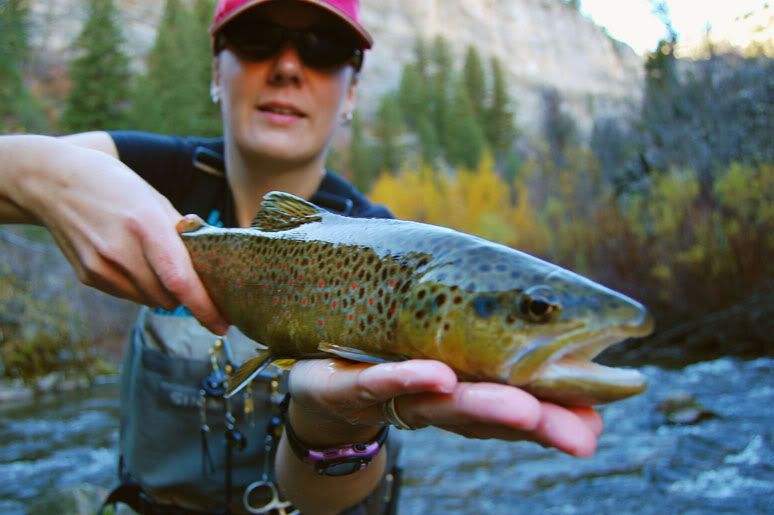 Sweets shows the proper method to make a fish look larger.... actually, it was a pretty good sized fish for the Logan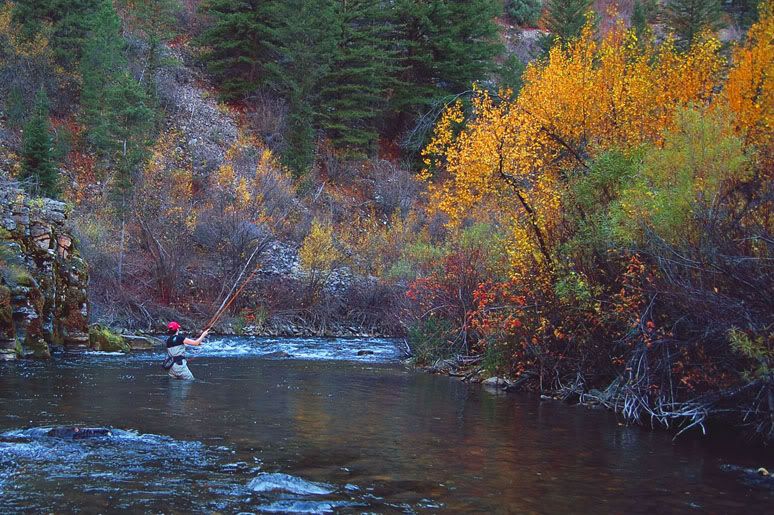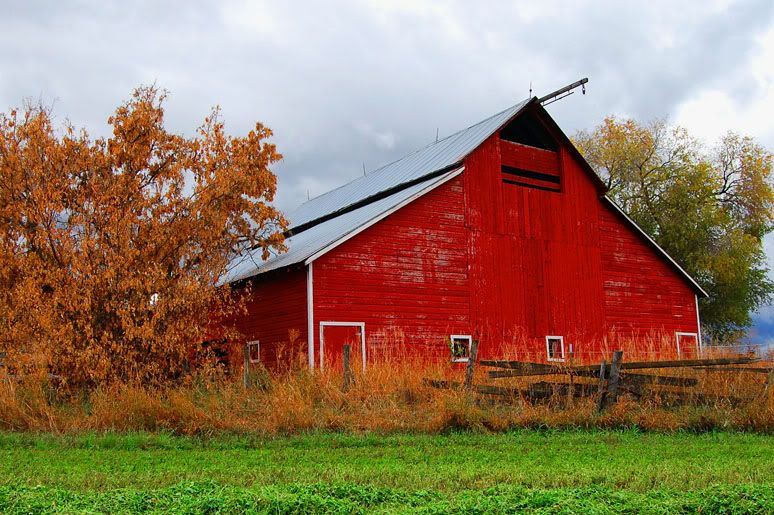 This is my entry for a monthly photo contest. Last months subject was barns. Yeah, there was only one other submission, I have a 50/50 chance of winning.