You may or may not have heard, but the South Fork of the Snake River is a cutthroat fishery, a Yellowstone cutthroat fishery, to be exact. Well, tell that to the rainbows that have been making their home in the cool tailwater for the last 40 years. What's da problem wit dat? They have been hybridizing with the cutts and slowly eliminating the pure Yellowstone strain. Among other efforts, the IDFG has asked anglers to bonk the bows. However, I'm not sure if everyone has been bonkin' them, we caught bows 3 to 1 over the cutts. Well, the Hatch did our part and filled the cooler with some bonked bows. My pepsi had a distinct fish smell the next day at work (yes, we have day jobs), but I was more than okay with it.
(You can read more about the hybrid issue and other efforts on the S.F
here
)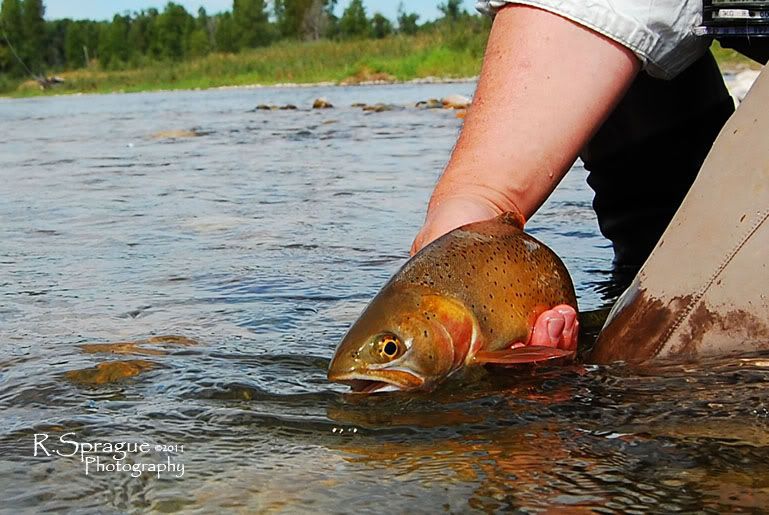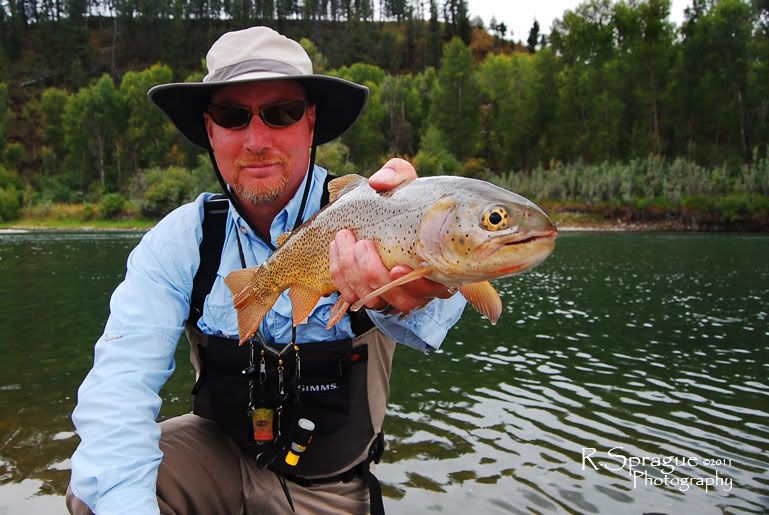 A true native. Given the whitey some love...
Bonker!